The pics above the mantel were a birthday gift don't you just love them.
The mantel was a freebie from my brother I am planning to paint it black what do you think?
These are some pics of my bedroom.The bedroom set I bought 30 years ago at a auction for $75.
The doll on my bed I got 12 years ago isn't she adorable.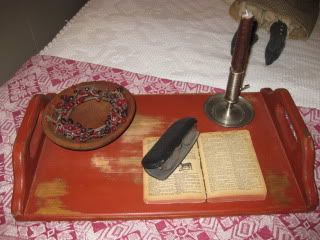 Finally a pic of my dining room table.
My wonderful junk finds from gw and the little junk store downtown.